Be a Voter!
A Nonpartisan Resource for the November 2, 2021 General Election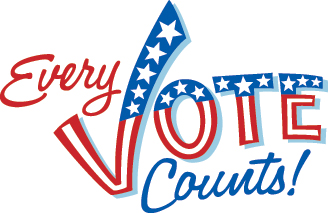 Register to Vote/Request an Absentee Ballot/Find your Polling Place
Candidates
List of candidates has been compiled to the best of our ability. If a candidate's name or official site is not listed, please contact our webmaster to request a candidate be added upon review. Candidates are listed in alphabetical order
*Indicates incumbent candidate
Northville Mayor
*Brian Turnbull                                      Campaign Website
Northville City Council
John Carter                                           Campaign Website
*Patrick L. Giesa                                      Campaign Website
Andrew Krenz                                        Campaign Website
This page is compiled and maintained by librarians at the Northville District Library.
Links to political parties and/or campaign websites are for informational purposes only and do not in any way constitute an endorsement.