Bike Fixit Station includes all the tools necessary to perform basic bike repairs and maintenance, from changing a flat to adjusting brakes and derailleurs. Hanging the bike from the hanger arms allows the pedals and wheels to spin freely while making adjustments. Swing by the library for a tune-up, and then hop on Hines for a ride!
Complete list of book kit titles
Each kit contains 8 copies of fiction or non-fiction titles chosen based on professional reviews, award lists, and recommendations from Northville book group members.
Each kit includes a folder with book discussion questions, author biography, and book reviews.
The kits are checked out to one person who is responsible for all of the materials.
The kits check out for 6 weeks. Kits can be placed on hold. Kits can be renewed once if no holds exist.
New kits with new titles will be added throughout the year.
Single copies of the books may not be checked out from the kit.
The kit must be returned with all materials.
Items from the kit cannot be returned separately. Incomplete kits will not be accepted and will incur fines once the due date is reached. Overdue Book Group kits will be fined $1.00 a day to a maximum of $25.00 Replacement cost of an entire kit is $100.00. Replacement costs of individual items will depend on the cost of the missing/damaged item.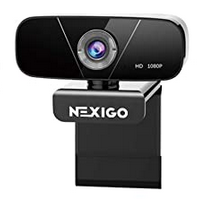 Northville HD Webcam
The full HD Webcam produces sharp, clear images over a WiFi connection. The Webcam Plug and Play works with USB 2.0, NO additional drivers required. Ready to use in less than 1 min with any compatible device. Supports Mac/ Windows/ Chrome OS/ Android TV and more. Supports a wide variety of video conferencing software; Zoom, Yahoo, Skype, and many more. The built-in dual noise-canceling microphones reduce ambient noise to enhance the sound quality of your video. The privacy cover for the PC Webcam covers the lens when it is not in use. The convenient foldable design allows you to easily take it anywhere. Just plug it in and you are ready to go!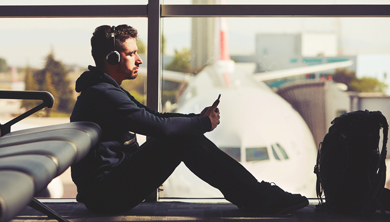 Mobile WiFi Hotspots
Now available for checkout! Located at the Circulation Desk.
Check out one of our mobile WiFi hotspots and access the Internet for free from home, your car or when you are on vacation!  The mobile hotspots work in any area where Sprint has coverage. Check Sprint coverage map to see if your area is covered.
Unlimited Data
14 day loan
Must be resident of the City or Township of Northville with valid Library Card
No holds
No renewals
$2 per day overdue fine
$75 replacement fee assessed after 40 days and unit service is remotely disabled
Only for use inside the USA
PLEASE RETURN UNIT DIRECTLY TO NORTHVILLE DISTRICT LIBRARY INSIDE AT THE CIRCULATION DESK. THANK YOU!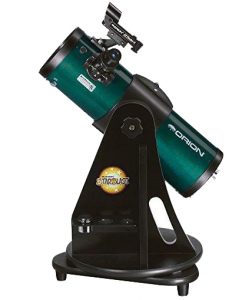 Telescope Collection
Get started exploring the night sky with the library's new circulating telescope collection! The Orion Starblast 4.5 Altazimuth Reflector Tabletop Telescope is a grab-and-go, family-friendly scope for beginner and intermediate astronomy enthusiasts. The telescopes are available for checkout by Northville District Library card holders aged 18 and older, and loan for seven days. The telescope collection was made possible by a generous gift from The Friends of the Library. Please contact the Circulation Desk for telescope availability, (248) 349-3020.
Contents:
Orion Starblast 4.5 Altazimuth Reflector Telescope with mounted EZ Finder II Reflex Sight
Two removable eyepieces: 17 mm Explorer II eyepiece lens and 6mm Explorer II eyepiece lens (stored in eyepiece lens box)
Eyepiece lens box
Microfiber cleaning cloth
Supportive documents featured in a folder
Bauer 650 Medium-Sized Wheelie Bag or Gard Euphorium Wheelie Bag.
NEVER LOOK DIRECTLY AT THE SUN WITH A TELESCOPE.
Permanent vision and scope damage could result.
Loan Period and Fines:
7-day loan (no renewals).
$5 per day overdue fine.
Borrowing Policy:
Borrower must be 18 years old or older, and have a valid Northville District Library card that is not blocked.
Telescope must be returned directly to the Northville District Library Circulation Desk.Please contact the Circulation Desk for telescope availability, (248) 349-3020