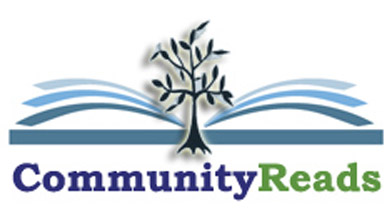 Due to current restrictions, in-person events have been suspended. Please visit our calendar to see the online events we offer.
The Neighborhood Library Association (NLA) is a group of seven area libraries in a collaborative partnership. Our goal is to bring members of our communities together to read and discuss the same book in an annual Community Reads. These seven libraries also encourage community members to come together for events and programs related to that year's book. The seven libraries composing the NLA are: Commerce Township Community Library, Lyon Township Public Library, Northville District Library, Novi Public Library, Salem-South Lyon District Library, Walled Lake City Library, and Wixom Public Library.
Visit the Neighborhood Library Association's Community Reads website for more information.
---
These events will all be held virtually.  Be sure to visit individual library websites for meeting links, passwords, and event details.
Community Reads: Between the Lines Book Discussion
November 9, 2020
Kent State: Four Dead in Ohio by Derf Backderf
This is a graphic novel presentation of the shocking event from 50 years ago, when the National Guard gunned down unarmed college students protesting the Vietnam War. Non-Fiction

Join Zoom Meeting
Meeting ID: 841 4219 4162
Passcode: 216280
---
Commerce Township Community Library
Tuesday, September 8 - Thursday, October 8
10 lucky winners who submit an online review or art submission about Kent State: Four Dead in Ohio to adultservices@commercelibrary.info will qualify to receive an Amazon gift card for $20!
Lyon Township Public Library
Monday, October 5 at 7 pm
Join us for an interview with Mr. Peter Bhatia, Editor & VP of the Detroit Free Press and Michigan Regional Editor for the USA Today Network.  He will discuss the evolution of the reporter, sensationalism, and what most people reading or watching the news may not know about journalism.
Novi Public Library
Thursday, October 29 at 6:30 pm
Join Roseanna "Chic" Canfora, Adjunct Professor of Journalism at Kent State, and eyewitness and survivor of the shootings at Kent State University on May 4, 1970. She was one of 24 students indicted by the Ohio Grand Jury, and later exonerated, for activism during a weekend of protests against the Vietnam War. She is a stalwart advocate for May 4 remembrance and for the importance of connecting the lessons of the anti-war movement to emerging movements today.
Novi Public Library
Thursday, November 12 at 7:00 pm
Kent State: Four Dead in Ohio author Derf Backderf chronicles the harrowing events that occurred at Kent State fifty years ago on May 4, 1970, that left four students dead. This moving and troubling graphic novel includes extensive interviews and research, and explores the lives of the four young people and the events of those four days.  Join us for this virtual interview with Derf Backderf via Zoom and Facebook live.
Northville District Library
Externally shared with permissions from
Kent State University Libraries. Special Collections and Archives.
Audio recordings, photographs, artworks, and thousands of documents from the 
May 4
Collection, documenting the 
May 4
, 1970 Kent State shootings and aftermath.
---
Book Discussions: