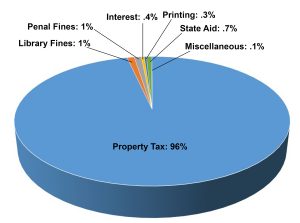 The Library is a Standalone District
In 1994, the communities of the Township of Northville and City of Northville formed a Library District, and the voters supported a one mill levy in perpetuity to operate the Library. The Library District is a standalone unit that does not get revenue from either the Township or the City.
Millage
The Library currently levies 1.1431 mills for Operating as approved by the voters in 1994, 2010, and 2014. Debt millage is no longer levied as the Building Bonds were paid off in 2015.
Northville District Library – 2019 Budget
Northville District Library – 2018 Annual Report