Be a Voter!
A Nonpartisan Resource for the November 3, 2020 General Election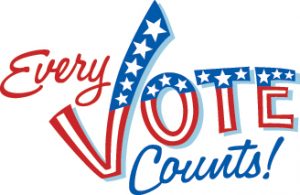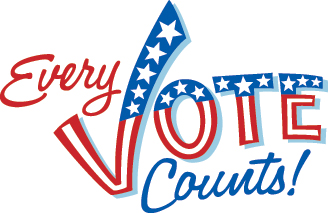 Register to Vote/Request an Absentee Ballot
Presidential Candidates
List of candidates has been compiled to the best of our ability. If a candidate's name or official site is not listed, please contact our webmaster to request a candidate be added upon review.
*Indicates incumbent candidate
Democratic Party
In alphabetical order
Joe Biden Campaign Website
Tulsi Gabbard Campaign Website
Bernie Sanders Campaign Website
Republican Party
In alphabetical order
Donald J. Trump* Campaign Website
Bill F. Weld Campaign Website
Government Sites
U.S. Government
 - Central location for anything you want to know about U.S. government services, jobs, regulations and more.
Campaign Finance Disclosures
Federal Election Commission - Official United States Government website that tracks campaign finance and donations.
Michigan Campaign Finance – Searchable database for campaign contributions and spending in the state of Michigan.
Fact Checking
Annenberg Political Fact Check - Designed to help voters by "monitoring the factual accuracy of what is said by major U.S. political players in the form of TV ads, debates, speeches, interviews, and news releases." Updated even when it is not election season. Includes information on special interest groups behind television ads.
Center for Public Integrity - A well-documented investigative journalism organization and winner of the Pulitzer Prize in 2014 & 2017.
Politifact - A fact-checking website founded by editors of Time Magazine and in conjunction with Congressional Quarterly.
General Resources
BallotReady – A nonpartisan site that allows you to build your ballot by diving into every candidate and referendum on your ballot including candidate's backgrounds, stances on issues, and experience.
BestColleges.com Student Voting Guide – A nonpartisan guide designed for college students. Includes a bipartisan key issues guide and voter registration information for each state.
Bridge Magazine - a nonprofit, nonpartisan news publication by the Center for Michigan that provides passionate and rooted Michigan readers with honest, fact-driven journalism on the state's diverse people, politics, and economy.
Citizens Research Council of Michigan - provides factual, unbiased, independent information on significant issues concerning state and local government organization and finance.
League of Women Voters – A nonpartisan organization that encourages informed and active participation in government, works to increase understanding of major public policy issues and influences public policy through education and advocacy.
ProCon.org – Pros and Cons of Current Issues – Feeling overwhelmed by all the issues being debated during the 2020 Presidential Election? Start here! ProCon.org is a nonprofit nonpartisan public charity that use professional researchers and rigorous editorial standards.
Project Vote Smart – A nonprofit, nonpartisan research organization that collects and distributes information on candidates for public office.
TurboVote – A tool that makes voting easy by sending text or email messages verifying voter registration status, reminders about important election deadlines, and polling place location. Developed by the nonpartisan group Democracy Works.
Vote411.org – One-stop shop for everything to be an informed voter, from checking registration to candidate information.
Political Parties
DEMOCRATIC PARTY – National | Michigan
GREEN PARTY – National | Michigan
LIBERTARIAN PARTY – National | Michigan
REPUBLICAN PARTY – National | Michigan
This page is compiled and maintained by librarians at the Northville District Library. Links to political parties and/or campaign websites are for informational purposes only and do not in any way constitute an endorsement.